By linking with a distinctive group of established and high-quality service providers, we are able to provide a unique range of business services to support the superyacht sector.   
After establishing a significant collaboration with LH Academy (formerly Interior Yacht Services) to provide first-class interior and hospitality training, we are the only centre in the world able to deliver such a comprehensive range of education and training to the maritime industry, from entry level instruction for interior, deck and engineering crew through to progression training and certification by the UK's Maritime and Coastguard Agency for officers and captains up to Master Unlimited. 
Supported by some of the maritime sector's most respected lecturers and experts, our education and training programmes are delivered in industry-leading learning environments.   
To help our students access the best possible job opportunities, we work with high-quality recruitment partners and agencies that specialise in building premier crew teams in the global superyacht sector.
Burgess

Founded in 1975 with offices across the globe, Burgess are a global superyacht industry leader, uniquely specialising in yachts of over 130 feet. Renowned for their professional yachting services, the company leverages their expertise to guide clients through every aspect of the yachting experience, including sale and purchase, new construction, charter and operational management. 
The superyacht credentials of Burgess are highly regarded within the industry, ensuring clients enjoy the highest levels of customer service. 
Burgess offer great prospects, stimulating challenges and excellent packages.  
Type: business service partner, recruitment partner
Camper & Nicholsons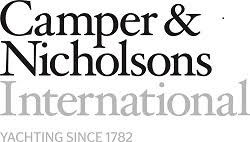 Camper & Nicholsons Crew Placement Division provide professional crew for their renowned fleet of managed yachts. They also work with captains and owners of luxury yachts, both private and charter, motor or sail, all over the world to professionally develop crew in to ensure performance excellence and the highest possible quality in service. They have a strong and solid reputation with proven results.  
The crew of a yacht are the backbone and spirit of any successful cruise, whether they are serving a cocktail, raising the sails, researching the next exclusive anchorage or making guests feel at ease. If you're new to the industry or if you're looking for the next step to give your career some momentum, Camper & Nicholsons Crew Placement Division has vast industry contacts. Owners know that with their database of over 40,000 crew members, their agents are the most connected and informed in the business, making them the first port-of-call for any crew enquiries. 
 Find out about Camper & Nicholsons 
Type: business service partner, recruitment partner
Döhle Yachts

Döhle Yachts was founded as the superyacht management group of Döhle Private Clients Limited, which is part of the family-owned and operated Peter Döhle Schiffahrts-KG – one of the world's largest shipping companies.
They are not connected to any brokerage and are thus free from any related conflict, allowing them to represent the best interests of the owner and captain without fear or favour. With in-depth experience across all aspects of the shipping and superyacht industry, their mission is to provide expert, friendly and honest ongoing support to those involved in buying, building, owning, operating and managing superyachts.
Through their dedicated, multidisciplinary and multilingual yacht team, Döhle Yachts provide a knowledgeable, resourceful and reliable approach to the provision of a comprehensive range of services, and are proud to be a trusted and discreet partner to many of the most widely admired yachts in the world.
Type: business service partner, recruitment partner, cadet sponsor
DSNM Ltd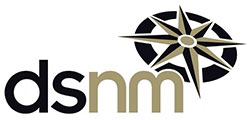 David Store Navigational Management strive to offer a service second to none, tailoring supply and management to your needs. 
Founded in 2000 and derived from understanding the need for a bespoke yacht package, DSNM work alongside DPAs from a selection of management companies, including Y.CO, Burgess, Camper & Nicholsons, and Wilson Yacht Management, along with many private clients. 
DSNM endeavour to be proactive rather than reactive. Their ethos is to constantly improve their service and offering to clients. Developing relationships and identifying client needs has enabled them to become the preferred service provider in the navigational field within the superyacht industry. 
The DSNM team have over 50 years' experience managing yachts and clients' expectations, and with their long-standing partners have become the market leader in their field. Ensuring they have an up-to-date listing of all publications they require on board, along with putting procedures in place to ensure each port state control audits are always successful for the vessel's compliance. The superyacht industry is defined by attention to detail and impeccable service - DSNM set the standard for others to follow. 
Services include: 
Initial build supply 
Chart corrections and outfit management 
Digital charts and publications 
Chart and navigational equipment supplies 
Publication corrections 
Designated fleet managers 
Unique pilot filing system 
Auto advice of new editions 
Storage of interactive charts and publications 
e-Pilot 
Type: business service partner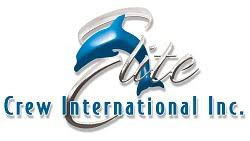 Opened in 1998, Elite Crew International are an MLC 2006 compliant crew placement agency, providing professional and dedicated services to the megayacht community. With their head office strategically located in Fort Lauderdale, Florida 'the yachting capital of the world' and a European office at OneOcean Port Vell in Barcelona, they have an international presence in this global industry.   
Elite Crew are committed to offering their clients, captains and crew a unique hands-on approach which is unsurpassed. Visit their website to learn more about why they are a 'leader in the field, not just riding the wave'.  
Find out about Elite Crew International 
Type: business service partner, recruitment partner
Luxury Hospitality Academy

The LH Academy (formerly Interior Yacht Services (IYS)) offer a range of customised training and consultancy services to the superyacht and cruise sectors. This includes on board training for interior crew, shakedown experiences for all crew, and management of the interior department needs for new build/refit projects. 
Customised guest experience and hospitality training are crucial to meet the service standards demanded by the superyacht sector. All courses are accredited through the Professional Yachting Association's (PYA) GUEST program, the Guidelines for Unified Excellence in Service Training. 
Luxury Hospitality courses are known for their innovative and professional approach, taught by specialists in their field with a clear affinity to the superyacht industry. The LH Academy was the first training provider to receive the PYA GUEST accreditation to train at all four levels: introduction, intermediate, advanced and management. 
Luxury Hospitality's interior courses are held in Amsterdam, the Netherlands. Every course is designed to be very interactive with various field trips integrated throughout.  
The LH Academy extend their training beyond the shore side to provide customised courses on board yachts in the working team environment. Bespoke programmes are designed to fit the schedule of the vessel and bring inspirational, motivational and hands-on practical training that will allow yachts and their crew to operate professionally, with a greater emphasis on customer service and overall teamwork.  
The LH Academy, Warsash Superyacht Academy and the PYA are setting the standard for interior training, providing the tools and recognised certification for career progression within the interior department. 
Find out about Luxury Hospitality Academy 
Type: business service partner, training partner
Marine Matters

Marine Matters are a dedicated RYA training centre for powerboats and motor cruisers. Located in Warsash, they specialise in providing the professional training required for the superyacht and commercial workboat sector, delivering RYA theory and practical courses from Powerboat Level 2 to RYA Yachtmaster. 
Type: business service partner, training partner
MedAire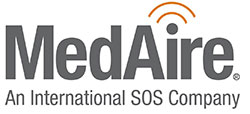 MedAire are part of the world's largest remote medical advisory and support company (International SOS) and have specialised teams supporting the maritime sector worldwide. 
MedAire specialise in on board medical training, medical supply, travel safety solutions and medical kits. Their integrated solution includes equipment and medications for responding to common medical concerns and life-threatening incidents. 
First responder training tailored to your crew, your itineraries, and your activities  
Anytime access to assistance services around the globe 
Replacement and refurbishment of medical equipment and medications 
MedAire's remote medical advisory service is the largest network of medical and safety professionals around the world, available to assist crew members and their guests 24 hours a day, 7 days a week, 365 days a year. 
Type: business service partner, training partner
Oyster Yachts

Oyster Yachts build the finest bluewater sailing yachts, whose DNA is rooted in over 20 million bluewater sailing miles and more than 90 circumnavigations. From 50 to 120 feet, these luxury cruising sailing boats are the ultimate hybrid adventure machines, well provisioned and hand-crafted from exceptional materials. The company is renowned for its build quality, attention to detail and the outstanding skills of its British master craftsmen and women. In keeping with this, the company's slogan is 'Beyond Expectation'.
The brand prides itself on the global family that has grown around the yachts and world-class after-sales and technical support. Owners are invited to take part in events including the Oyster World Rally to circumnavigate the globe and annual regattas in Palma and Antigua.
Warsash Maritime School has partnered with Oyster Yachts to run bespoke training courses for the Oyster World Rally participants, including two mandatory courses - the RYA Ocean Yachtmaster Theory and LRC/SSB GMDSS Radio.
Type: business service partner, event partner