Seven good reasons for on-board training
1. Cohesive crew
Our on-board training solutions build crew into a cohesive working team, trained together with the equipment they will actually use and in their working environment on board. Choose exactly what should be achieved and what time commitments there are, and our highly flexible and bespoke programmes will be designed to provide the right specialist training. 
2. Whatever you need
From fire fighting to making cocktails, from engineering skills to medical care, from security training to bridge equipment training, from regulatory updates to tender driving skills – our training provides complete tailor-made solutions to ensure your yacht runs at optimum performance. 
3. Wherever you are
We and our reputable group of training partners will come to you, wherever you are in the world, providing bespoke solutions for your on-board training needs. Training can be conducted in the new-build phase or during refit; alongside, at anchor or on passage (with limitations). 
4. Improving standards
Harmonised training across all crew exceeding mandatory standards will create enhanced skills levels, resulting in increased service levels to owners and guests. It will also augment the safety of lives and help protect the value of your yacht. 
5. Ensuring compliance
We can assist in ensuring compliance is fully up-to-date and meets all regulatory requirements, to afford peace of mind for the next inspection. 
6. Expert advice and guidance
We also provide consultancy services to the industry, including everything from complete medical outfitting to navigation maintenance systems and housekeeping routines. This service can be very effectively incorporated into on-board training solutions. 
7. Delivering results
We aim to take crew to the highest level of excellence in service and operations across all ranks and departments. The goal is always to create high performing teams. This is also likely to assist in retaining a great team, resulting in financial benefits through lower cost of recruitment the long term. 
Please contact us to discuss your requirements: 
Email: Warsash.admissions@solent.ac.uk
Bridge operation refresher training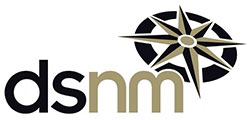 Designed in collaboration with our partners, David Store Navigational Management, this bespoke training enables masters and senior officers to refresh theory and practical elements of bridge operation, as well as update knowledge of the latest regulations and changes.
Following feedback from captains and crews, the one-day programme has been designed to be flexible, and enables masters and senior officers to identify any weaker areas in knowledge, as well as provide supportive and engaging training for all levels of bridge crew. The programme links theory and practical elements to the real-world environment of the day-to-day bridge, while improving the crew's skills and promoting maritime best practice.
Following an initial assessment of your yacht and crew requirements - which also allows captains and senior crew to highlight specific needs or objectives they would like to achieve - our expert trainers will travel direct to your yacht (anywhere in the world) to carry out a comprehensive two-part bridge training programme. Training will normally cover:
Discovery and introduction - specific requirements from the Captain, informal Q&A session with crew, best practice knowledge sharing sessions
Bridge walk-around and informal audit with feedback, including ECDIS, paper charts, radar, GMDSS, compasses, VDR
Voyage planning
Drill execution
Table top radar exercise
Navigation masterclass with test
Review and close
After training has been completed, and following a written and oral assessment, we will provide feedback and a future action summary. Our team will also be on hand after the training for support and advice.
For more detailed information or to book, please contact the admissions team:
Email: warsash.admissions@solent.ac.uk
Telephone:; +44 (0)23 8201 5004
Interior and hospitality training
Our partner, Luxury Hospitality Academy provides inspirational, motivational and mostly hands-on practical training to enable yachts and their interior crew to operate professionally, with great emphasis on customer service and overall teamwork. 
Their on-board hotel operations training is designed to fit the program of the yacht and accurately simulates the elements staff will be dealing with while providing service to your guests. The training is intended to improve service operations and raise the level of service provided to your guests. 
In addition to the courses, LH Academy offer training focused on best preparing the vessel and hotel operations personnel for guest use. Their 'shake down' provides the nominated staff with: 
an objective assessment of the vessel's current guest focus, 
opportunities for improving the levels of service offered to guests, 
opportunities to improve upon back-of-house management in order to improve the service flow, and 
recommended next steps for enhanced quality service. 
The shake down training exercise is meant to get everyone on the same page, focusing on the service provided towards guests. Unexpected elements are included in this training, to improve sharpness and preparation for the upcoming voyage. 
To ensure the experience is most effective, the LH Academy training team travels on board the vessel as 'guests' for the duration of the training. This helps to create the 'real life' experience and add value to the programme. 
The duration of the shake down is dependent on vessel size, the number of nominated hotel operations crew to be trained, and the agreed objectives. 
In summary, the Luxury Hospitality programme aims to: 
Give your hotel operations team the vital skills to deliver fine and personalised service to your guests.
Increase job satisfaction as skills and confidence grows.
Increase staff retention. 
The Luxury Hospitality training program has been introduced successfully to other industries including luxury hotels and resorts, cruise lines, private villas and estates, luxury lodges, private aviation and more. 
This training program is the link between the many service industries that are trying to do the same thing: provide the ultimate seven-star personalised service. 
Please contact Luxury Hospitality Academy direct if you require more information about their on board training programme: 
Tel: +31 (0)646 081 660 
Email: info@luxuryhospitalitymgm.com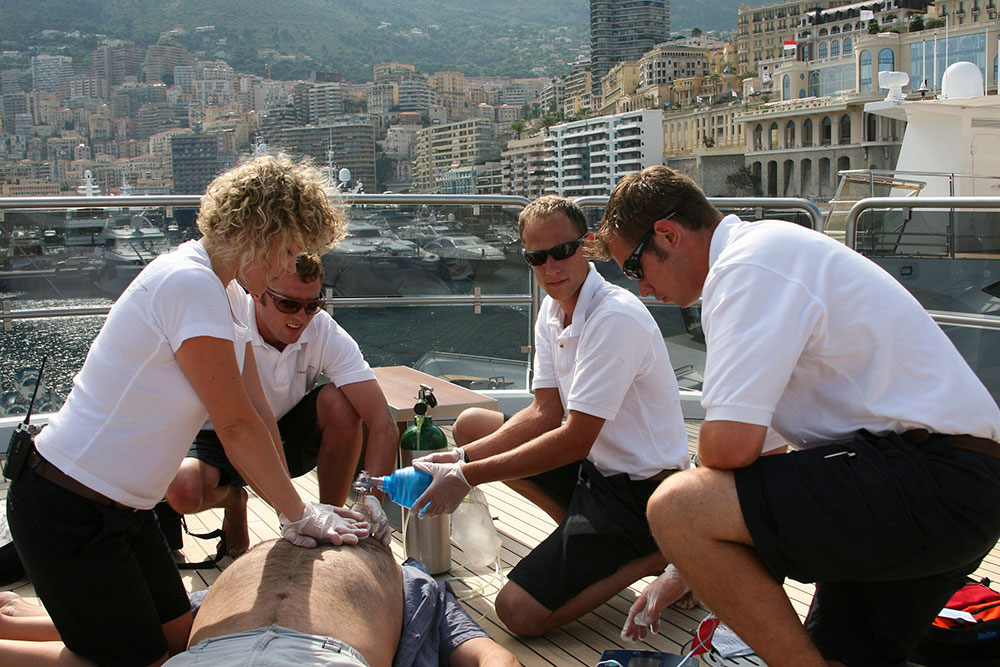 Medical training
MedAire's maritime training courses provide your crew with the knowledge and skills necessary to recognise and manage illness and injuries. 
Developed by medical experts who understand remote medical care – as well as stringent maritime regulations – they provide hands-on, comprehensive medical instruction specifically tailored to the maritime environment. 
Your crew will learn from maritime medical professionals who bring at-sea and medical emergency nursing experience and know first-hand the unique challenges they face:  
Recognise, manage and cope with illness and injury (eg, asthma, burns, cardiac arrest, choking, shock). 
Understand how to use your medical kits and equipment and where they should be located on board. 
Practice a medical scenario by calling MedAire's MedLink global response centre. 
From a one-day first aid lesson for new deck hands to a week-long course for your designated medical officer, MedAire offer a variety of training options that can take place on your vessel or at an onshore location convenient for your crew. 
MedAire's STCW training is accredited and audited by the Maritime and Coastguard Agency (MCA) and US Coast Guard.   
Learn more about the courses available
Business and law refresher
An opportunity for senior members of the yacht's crew to enhance their awareness of statutory obligations placed on the master of any vessel. We strongly recommend masters themselves attend a refresher at least every other year to keep themselves updated on new developments and remind themselves of the importance of a properly-run and well-maintained yacht. 
Training includes how to mitigate circumstances which might otherwise result in prosecution, and well-rehearsed exercises are undertaken which emphasise the considerable responsibilities held by masters. This is an excellent course for any master to attend. 
For more detailed information or to book, please contact the admissions team: 
Email: warsash.admissions@solent.ac.uk Tel: +44 (0)23 8201 5004
STCW safety and security training
The following STCW safety training courses can be delivered on board, in port or at sea, whether in the UK or overseas. 
STCW Personal Safety and Social Responsibilities 
STCW Proficiency in Survival Craft and Rescue Boats (other than fast rescue boats) 
Various fire fighting courses can be delivered on board either at sea or alongside in port. Yachts on the quayside in the UK can additionally make use of our portable fire fighting equipment, which can further enhance in-port fire drills. 
A variety of introductory, higher level and/or tailored training courses (eg, Crisis Management and Human Behaviour, Crowd Control, ISM Code Familiarisation, Maritime Internal Auditor) may be undertaken on board vessels. 
A variety of introductory, higher level and/or tailored training courses (eg, Proficiency as Ship Security Officer) may be undertaken on board vessels. 
To make a booking or for more detailed information on the above courses, please contact the admissions team: 
Tel: +44 (0)23 8201 5004 
Email: warsash.admissions@solent.ac.uk