Finding a suitable, safe and comfortable place to stay is a priority for all our students.
Officer cadets can apply for accommodation in our Chantry and David Moxon student residences.
For senior officers attending practical training courses at the Warsash campus, we hold a list of private accommodation options nearby. There is no accommodation available at the Warsash campus.
For those attending courses at the East Park Terrace campus, there are several accommodation options in Southampton city centre.
Officer cadets
Student residences
All Warsash cadets can apply for accommodation in Solent University's David Moxon and Chantry student residences. Located in Southampton city centre, both residences are a short walk from the St Mary's and main East Park Terrace campuses.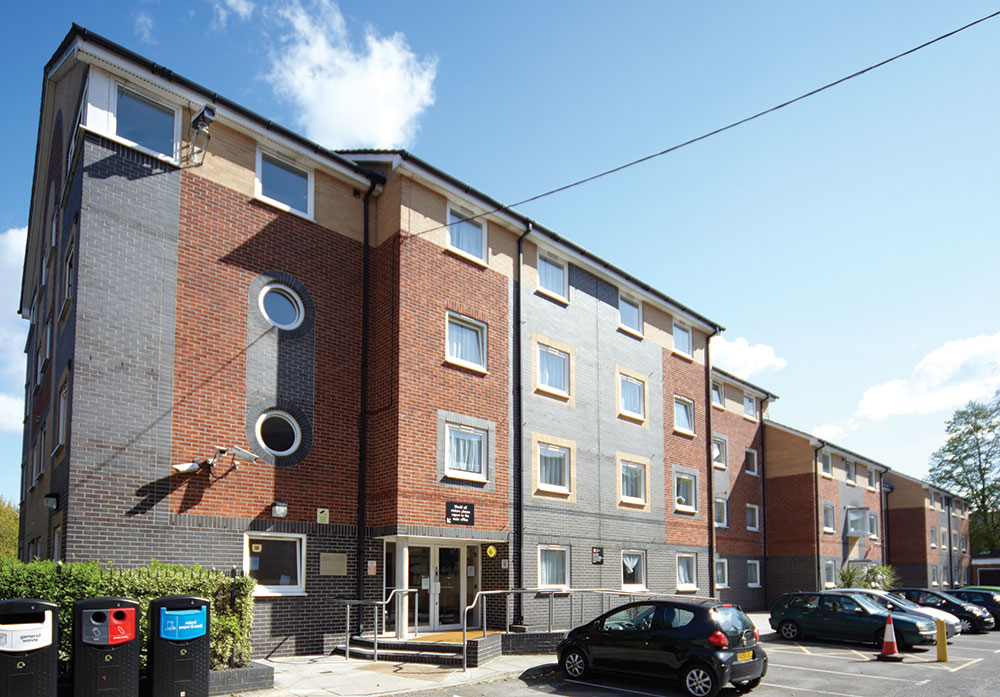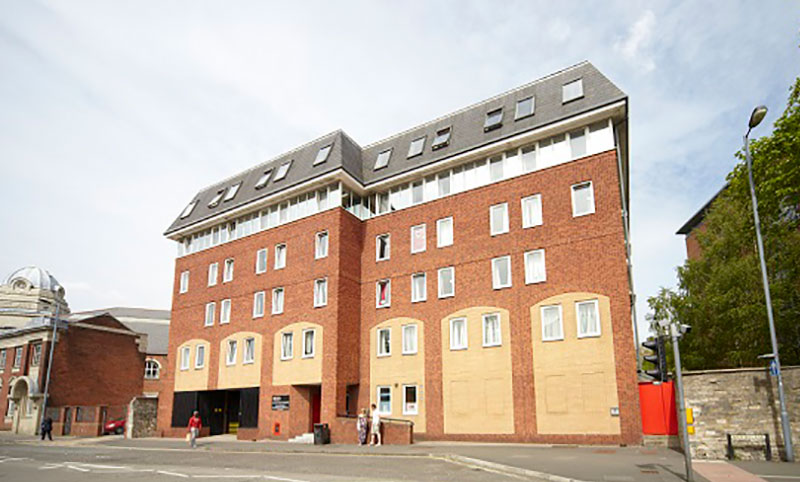 How to apply 
Officer cadets who have received an offer to study with us can submit applications for accommodation in either the David Moxon or Chantry student residences.  
If you are a phase 1 cadet, you will have a room reserved for you, however, you'll still need to apply for accommodation. 
Returning cohorts can also apply for accommodation in student residences. Priority is given to Phase 1 cadets. Any remaining rooms after accommodating Phase 1 cadets will be allocated to returning cohorts on a first-come-first-served basis. 
Please also make sure you read the essential information about living in Solent's student residences, such as fees, cancellations and documents such as the accommodation policy and terms of residency. 
Moving in and your room 
The University has a set date for Phase 1 officer cadets to move into the residences before the start of the new academic year. We'll let you know this date once we have processed your application. 
All rooms are furnished with a bed, chairs, desk, wardrobe and bookshelf space, but you'll need to bring your own towels and bed linen, as well as other essentials. And don't forget, if you want to bring a TV with you, you'll have to buy a TV Licence (this includes for streaming programmes on iPlayer).
Find out more about moving into your accommodation.
Information for parents 
Providing a suitable, safe and comfortable place to stay is a priority for us for all our cadets and students. We've put together some information that answers some of the most commonly asked questions by parents. 
Private accommodation
Students can also look at accommodation offered in the private sector through the accredited SASSH scheme, with support from the University's accommodation team. This support helps ensure any property you stay in will be safe, secure and fit for purpose. Find out more about private sector accommodation in Southampton
Senior officers, yacht officers and short course delegates
Our courses are delivered from four locations - East Park Terrace and St Mary's in Southampton city centre, Warsash, and Timsbury Lake near Romsey (ship handling centre). If you are attending one of our courses and require accommodation, please check your joining instructions for the course location.
Southampton: East Park Terrace and St Mary's campus 
There are many affordable hotels in Southampton city centre - most just a short walk from the two campuses.
The University has a directory of private student accommodation in Southampton city centre and the surrounding area. The scheme is called SASSH (Southampton Accreditation Scheme for Student Housing). 
SASSH sets out certain criteria that a landlord must meet and agree to maintain, such as having valid gas and electricity certificates, and smoke detectors. By using SASSH you can search for properties and contact landlords directly to organise viewings. You can also use the message board, where you can contact other students who are looking for a house mate. You can also register online and receive notifications of newly-listed student accommodation that fits your search criteria the moment it becomes available. 
For any scheme related queries, please contact Solent's housing adviser on +44 (0)23 8201 6357. 
Warsash campus
For students wishing to privately rent in the Warsash area, we have a list of available private accommodation.
All properties listed have been inspected by the University's housing adviser and must meet specified agreed housing standards. All landlords on the scheme have also signed up to a specified code of management and practice. 
To make a booking, or for further information relating to individual properties, please contact the establishment directly. 
Timsbury Lake (ship handling centre)
Please speak to our admissions team about accommodation if you're attending a course at our ship handling centre.