Explore a world of opportunities
The shipping industry offers the chance of an adventurous lifestyle packed with exciting and well-paid career prospects in a dynamic and growing industry, as well as challenges and responsibility for those who want more from a career than the usual 'nine to five' routine. British ships' officers have an excellent worldwide reputation and career prospects at sea or back on land are excellent. 
Over 95 per cent of goods are carried by sea! So that means your Xbox, your smartphone, the latest Nike trainers, cars, food, fuel, books and all manner of other things will arrive here by ship.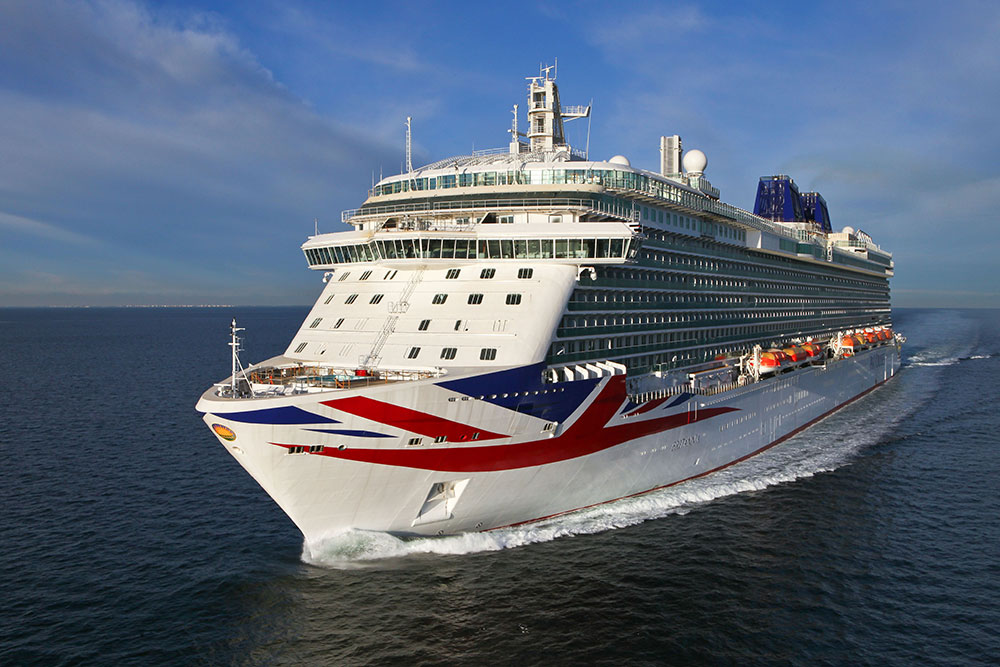 Merchant Navy
The Merchant Navy is the name given to the international commercial shipping industry. It's made up of several shipping companies who recruit people as officers or ratings, who are known as merchant seafarers. Shipping companies vary greatly in the size and type of ships they operate, their cargoes and areas of operation. Their trade routes may take them to every continent and across every ocean on the globe. 
The types of merchant ship include: 
Container ships 
Cruise ships 
Oil tankers 
Gas tankers 
Chemical carriers 
Bulk carriers 
Cable layers 
Ro/Ro ferries 
Car carriers 
Oil-rig supply vessels 
General purpose cargo ships 
Royal Fleet Auxiliary vessels 
Superyachts 
How do I become a ship's officer?
The ultimate rank on a ship is captain or chief engineer. There's a clearly-defined career path to achieving this which begins by training to become a deck, engineer or electro-technical officer by enrolling on an officer cadet training programme. This is a fully sponsored three-year programme that involves academic and practical training at a maritime college, integrated with periods of hands-on training at sea. At the end of the cadetship, you'll either graduate with a bachelor's degree with honours, a foundation degree or HND academic qualification. You'll also gain a professional qualification – a Certificate of Competency as an Officer of the Watch.  
Officer cadet training takes around three years and the programmes consist of five training phases, alternating between time at the academy and time at sea on board one of your shipping company's vessels.
Take a look at our cadet programme pages for more information about what you'll study on each route:
Deck officer cadets
Engineer and electro-technical officer cadets
Download our officer cadet training brochure
A brief summary of officer cadet training is as follows:  
Year 1 – phase one
Training begins with us and is designed to give officer cadets the necessary skills and academic underpinning knowledge required for professional certification by the MCA and to operate safely at sea. Officer cadets must also complete specific safety training courses required by international convention. 
Year 1 – phase two
Training takes place at sea to gain practical shipboard experience. Deck officer cadets will work alongside ratings and under the supervision of qualified officers, developing practical navigation and other ship operation skills. Engineer and ETO cadets will learn from qualified engineering and electro-technical officers who'll help them put their academic theory into practice. 
Years 2 and 3 – phases three, four and five
Training alternates between shore-based studies for underpinning knowledge and specialist short courses, and work at sea for professional development. Greater responsibility is given as training progresses. Phase five ends with the final exams and assessments required to complete the cadet training.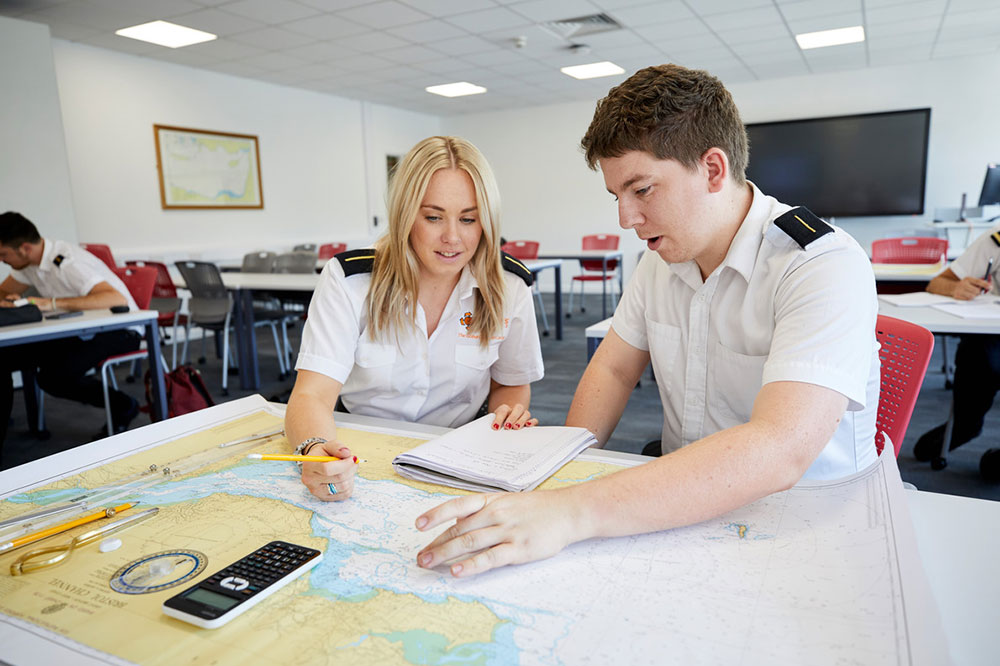 Fully sponsored by shipping companies
To enrol on an officer cadetship, you must apply directly to shipping companies (not to us or through UCAS). The scheme is like an apprenticeship but it's full time and the course fees and often a living allowance are paid for by your sponsoring shipping company. Newly-qualified officers enjoy a starting salary of around £25,000 per year, and most are also tax exempt due to their time working abroad. 
Superyacht cadetship
We also run an officer cadet training programme tailored to the superyacht industry. The programme follows the Merchant Navy deck officer cadet foundation degree route, with the fundamental MCA underpinning knowledge units, such as bridge watchkeeping, chartwork, ship stability and cargo work, but includes additional superyacht specific units such as superyacht operations, paint care and hospitality. The academic entry requirements are the same as the Merchant Navy cadetship programme, and sponsorship is available through Trinity House for students who wish to enrol.  
A unique lifestyle
No matter what kind of vessel you join, you're about to experience life in a completely different way. Officer cadets will be working at sea within a few months of joining their sponsoring company, as soon as the initial introductory training phase is completed with us. 
Ships operate 24 hours a day, seven days a week, with crew members rotating on leave after their vessel appointment has been completed. While technical officers and crew often work a system of watches each day, normally in a pattern of four hours on and eight hours off, the working hours of most hotel operations personnel on cruise ships and ferries are dependent on their guests' routines. 
The lifestyle at sea will depend on the type and trading pattern of each ship but there are usually great opportunities for global travel. The food and accommodation on board is excellent, with single cabins and en-suite facilities for officers on many vessels.  
Holiday, pay, welfare and benefits vary from company to company but are generally very good. For example, a qualified officer after a voyage lasting four months could get two months' holiday or more. Many UK nationals also benefit enormously from tax-free status, provided they meet the associated requirements.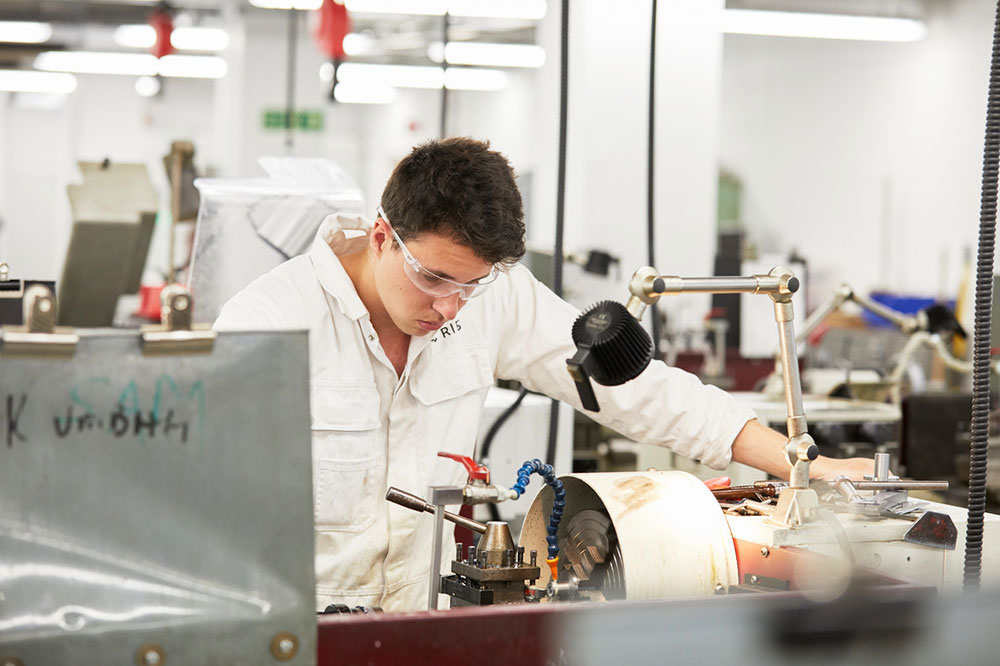 The key roles
Deck (navigation) officer
Deck officers maintain watches on the bridge at sea and about the ship in port. They are responsible for passage planning, the safe navigation of the ship, cargo loading and discharge, ship stability, communications, and the maintenance of the hull and deck equipment.  
The ship's captain, or master, is in overall command with ultimate responsibility for the safety of the crew, ship, cargo and environment. Only navigation officers can be promoted to the rank of master. 
Find out more about being a deck officer
Marine engineer officer
Marine engineer officers are responsible for the maintenance and operation of the ship's main propulsion machinery and auxiliary plant. The chief engineer is in charge of the department and is responsible to the ship's master for its efficient operation. 
Marine electro-technical officer (METO)
These specialist officers work within the engineering department where they take responsibility for the maintenance of on-board control engineering and electronic systems, including propulsion control, radio communications and electronic navigation aids. 
Find out more about being a marine engineer or electro-technical officer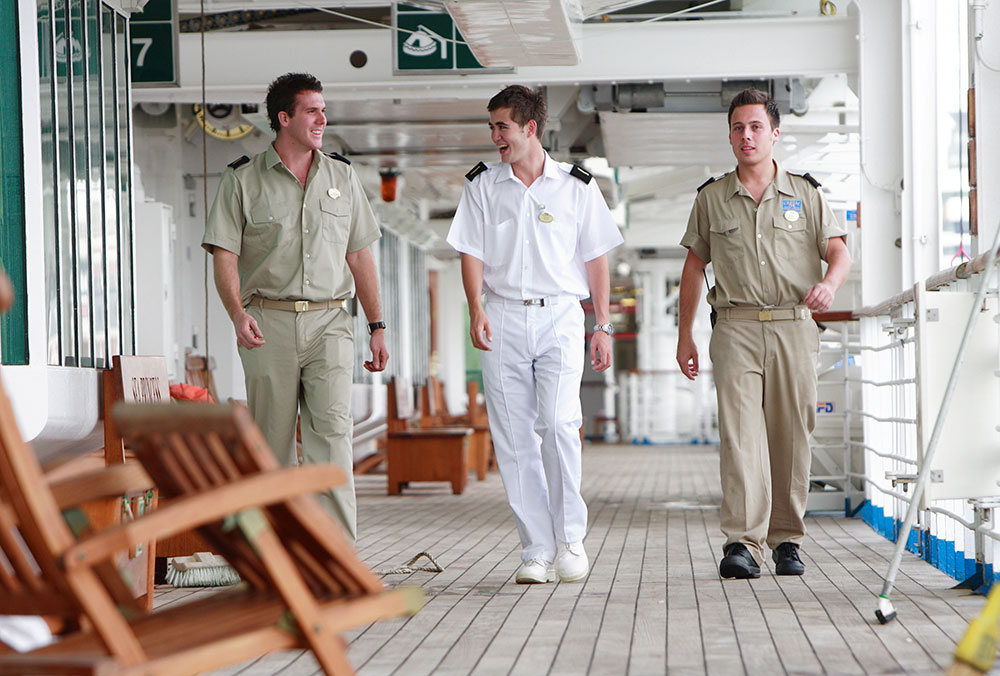 What makes a successful ship's officer?
A successful ship's officer requires particular personal qualities in order to handle the demands of the profession. The ability to manage spending time away from home and to be tolerant while living in close quarters with other crew members is essential. A ship's officer should demonstrate the following qualities: 
Decisiveness 
Self-reliance 
Calm under pressure 
Self-discipline 
Show initiative 
Good team member 
Adept and versatile 
Effective communication skills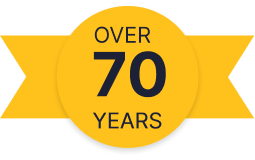 Warsash has provided first class maritime education, training, consultancy to the maritime industries for over 70 years.
Proudly part of Solent University